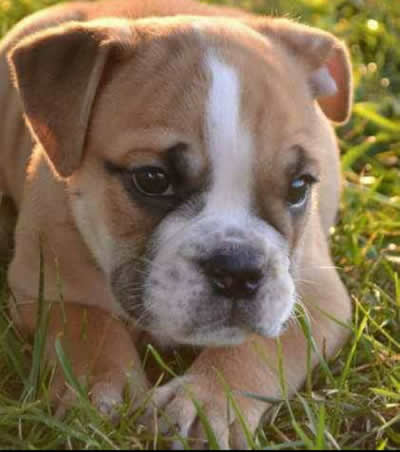 Based out of Chicago Heights, Illinois, Leesa's Luvabulls was started two years ago by husband and wife team Eddie & Leesa Briggs. We specialize in breeding healthy English and French Bulldogs. We have had Bulldogs all our lives; it is the reason we decided to start breeding them. They are lovable and make great companions.
We pride ourselves on finding the healthiest and best looking Bulldogs to breed and because we are a small breeder, each puppy gets lots of personal time and attention. After a litter is born we keep them for 8 weeks. Before they go home with their new family they are up to date on their shots and they go home with their AKC paperwork.
We have several litters born every year, so visit on a regular basis so you don't miss out on the perfect dog for you! For more information on exact pets available, contact us via email or telephone. We can't wait to help you find the perfect Bulldog for your family.